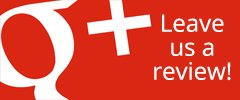 I would be amiss if I didn't express my great satisfaction with the services of your company while pleasantly "transforming" the exterior aluminum siding of our home in a four day process. You and your employees displayed a great skill and meticulous attention to every detail as you moved through the preparation and painting process. It was quickly apparent that your stressing that comprehensive preparation was the key to quality results. I enjoyed witnessing the transformation from faded 28 year old siding to the appearance of newly installed siding... almost like having a new home again!


Ann A. Wertman
I wanted to thank you for the great job that you did but more importantly, let you know that I appreciate and I am very grateful that you did it in the time frame that occurred. You helped me out of a jamb and I wanted you to know that I appreciate it. It was a pleasure getting to know you and it is always good to know that there are other businessmen out there that operate on the same level of integrity that I do. I'd like to consider you a friend and if there is anything that I can ever do to help you out please don't hesitate to call me. I look forward to a long and prosperous future with you.

John M. Quinn
We had contacted several companies for an estimate on painting our house. The aluminum siding had become very soiled and our home looked drab and dirty. When Peter Darlington, owner of Darlington Exterior Services, came over to give us an estimate, he impressed us with his efficient and fair assessment of the work to be done. He assured us that he and his crew would do an excellent job. They certainly did! The work was started at the time we had agreed upon. Nothing was missed; there was not a single flaw. Every member of the crew was efficient, courteous and most pleasant. After the job was finished, they left our house sparkling, clean and new looking. We are very pleased and feel so fortunate that we went to Darlington Exterior Services for this work. They did a super job and, again, we highly recommend them.

Chris and Christiane S.
Matched a color 29 years old, Immaculate workmanship, Far exceeded our expectations, Reasonable price, Strangers stopped by and told us how great the house looked, Pleasant to work with, Went above the call of duty.

Mary Ann and George M., Bethlehem
Pete Darlington did a great job repainting the aluminum siding on our home. He is very trustworthy and the work was high quality. Excellent preparation, very careful and neat, good value and extremely satisfied with the end result.

Tom and Bonnie E., Nazareth
Pete and his employees did an excellent job. The siding was completely power washed, the windows and doors were masked, and the paint was sprayed on. The siding looks like new and the house looks great. We would highly recommend the work done by Pete Darlington's company.

Barb and Bill T., Fogelsville
What a wonderful sight to behold! You sure did a first class job with our home. Every inch is so smooth and even. It looks really neat. Neighbors say you're great to watch. Only regret is that I missed seeing you all in action... I'll recommend your company at every opportunity. Best wishes to you!

Vicki M., Emmaus
I want to tell you how pleased I am with the outcome of your painting my house. You and your assistants were undoubtedly the neatest, most polite and all around good workers that I have experienced here. Please tell them how much I appreciated their work. Thanks again.

Chuck G., Center Valley
Thanks soooooo much for making the sun shine at my house once again.

Shelley A. R., Nazareth
Great Job! Your attention to detail is greatly appreciated. Our house looks like new again! If you ever want an endorsement we'll be happy to oblige. Thank again.

Liz and George K., Bethlehem
Thank you again for the satisfying, wonderful and professional job of painting my home. It has attracted a lot of nice compliments. You and the two young men working for you, Bill and Drew are very personable, courteous, and hardworking. Much success to you!

Joan M., Allentown
I would like to than you and the "A Team" for the outstanding job you did painting my house. Your workmanship is second to none and you literally transformed my house into a modern appealing property! Everyone who has seen it thought that it had new siding - that's how good your job was! Thank you so much. I would not hesitate to recommend your company to others.

Pat Budd
My husband and I wanted to thank you and your excellent crew for the superior paint job you did on our home. We can't say enough good things about it! From start to finish... from call backs to showing up on time, every time... from the politeness to the thoroughness in getting the job done right... you guys rock!

Erin & Tristan
My congratulations and thanks for your excellent work in restoring the appearance of the metal siding on my office building at 2019 Industrial Drive in Bethlehem. The meticulous preparation and masking made the job look like new siding. Your promptness, pleasantness and efficiency was also greatly appreciated and I would recommend your services highly.

Dr. Michael A. Petrillo, DMD
Thanks for a beautiful house! Your professionalism and care with each detail made such a difference. I will be sure to comment on Angie's List and give you a great review. Compliments on the house just keep rolling in!

Candy W.